BIO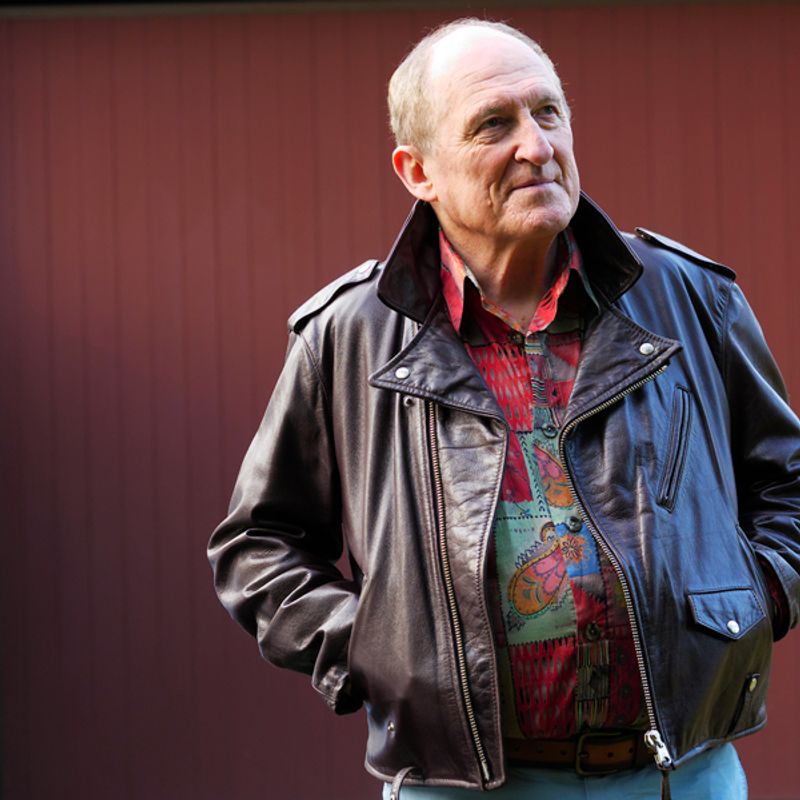 Philip H.A. Bailey (PHAB)
FIFTY YEARS OF PHAB
Philip H.A. Bailey, a.k.a. PHAB, a 20-year old singer/songwriter from Weybridge, Surrey, England, is sitting at a radio station in Rochester, New York, being interviewed on a live broadcast. The year is 1966. The presenter asks him if The Beatles, fellow Britons, are known to him. The Beatles were starting to enjoy massive success in the USA by that time. PHAB replied, "Sure, I know The Beatles, they live just down the road from me". The radio station was jammed by phone calls from listeners, all wanting to speak to PHAB - the guy who, apparently, was a neighbour of The Beatles!
After his brief three-month stay in the USA, PHAB returned to the family home in England to pursue his chosen career of songwriting. Soon after, PHAB teamed up with Bob Potter, who had his own recording studio and ran an artist management agency in Mytchett, Surrey.
 In 1967, Mike Raynor & The Condors recorded PHAB's song 'Turn Your Head' on Decca Records, which was released in the UK and Denmark.
The following year, The Baronets, a Danish band, recorded PHAB's 'Wonderful Day', which reached no. 1 in Denmark. PHAB's co-writer on this track was Roger Charles, from the group Wishful Thinking, who were very popular in the UK and all over Europe.  Bob Potter was the agent/ manager of Wishful Thinking and Mike Raynor.
By then, PHAB was managing and producing a well-known band on the London music scene, The Maddening Crowd. The band included Terry Shaddick, who went on to co-write the hit song 'Physical', a no. 1 hit all over the world in 1981, by Olivia Newton-John. In the Maddening Crowd, there was also the vocalist and bass player, John Presley. His version of 'Jailhouse Rock' was released on PHAB's 'Great British Rock & Roll and Rockabilly Reunion' CD, in 2018.
PHAB wrote and recorded the song he is best known for War Against War in 1973, under the pseudonyn of Pheon Bear. The track was produced by Lynton Guest and Jimmy Edwards for Pye Records, who went on to release it. PHAB's session guys on the recording included Steve Holley from Paul McCartney's Wings on drums and Paul King from Mungo Jerry on harmonica. The song became an underground cult hit.
In 1973, Rock Island Line, a local Rock & Roll band, asked PHAB to manage and produce them. PHAB took up the offer. Soon the film 'That'll Be the Day' was released, featuring not only Rock Island Line but artists such as Ringo Starr, Billy Fury and David Essex.
PHAB's song 'Rock on, Man' was recorded by Rock Island Line, released by Dick James Records. The track was featured in the 1975 British musical comedy film 'Three for All', as well as on the film's soundtrack album.
During his time at Dick James Records, PHAB saw Elton John rise to fame. PHAB would often see Elton in the recording studio while working there with Rock Island Line, and they'd engage in some musical chinwag. PHAB even invited Elton John to come over to a Rock Island Line record launch party at the Valbonne Night Club in London. The reggae artist, Judge Dread, was going to be there, and Elton was a fan - in fact, Elton wrote a song for Judge Dread later, entitled 'Jamaica Jerk Off'.
PHAB also produced Johnnie Ricco, together with Judge Dread, hitting the UK charts in 1976 with 'The Wanderer'. Johnnie Ricco is Fred Batt, nowadays the demonologist in the British TV show 'Most Haunted'.
By 1979, PHAB had arranged for Rock Island Line to move under the auspices of RCA Records. The A&R man at RCA at this time was Denis Taylor, who was very enthusiastic about the whole Rock & Roll and Rockabilly scene. RCA, of course, was the record company releasing the great Elvis Presley. This gave rise to Rock Island Line covering 'Choo Choo Ch' Boogie', and the recording was co-produced by PHAB, together with Steve Holley, the drummer of Wings. The track was mixed at the famous Abbey Road Studios when, one Saturday morning, Paul McCartney was unable to make the studio time he had booked there for himself and Wings. Paul offered the slot to his drummer, so Steve and PHAB took the perfect opportunity for a mixing session! The track became an instant hit in the Netherlands, and remains a sought-after record to this day.
When visiting RCA Records one day, in the lift PHAB bumped into David Bowie, who was signed to RCA. David asked where PHAB was heading, which was the A&R Department. He was on his way to Promotions and remarked, "If you don't give them a hard time, they don't do anything to promote your records!".
PHAB met David Bowie again at London's iconic Biba Fashion Store in the 1970s, where Rock Island Line were playing a show. David Bowie loved the band and wished them every success.
PHAB then began to produce other British Rock & Roll artists such as Shakin' Stevens & The Sunsets and Crazy Cavan & The Rhythm Rockers. PHAB's production 'Put a Light in the Window', by Crazy Cavan & The Rhythm Rockers, was featured on a major German TV show, 'Musikladen'.
Shakin' Stevens & The Sunsets recorded 'Jungle Rock', produced by PHAB. So… PHAB promptly took the recording to Warner, UK. Rob Dickins, Head of Publishing at Warner, was confident that he could place the song with Warner Music. As luck would have it, the Head of A&R at Warner at the time, Dave Dee, stated that Shaky would never make it big! 'Jungle Rock' went on to sell over 3 million records as a single and compilation album track. There seems to be something of a déjà vu as far as goes for Dick Rowe of Decca and The Beatles!
Through all the contacts PHAB had made in the music business over the years, he was put in touch with David 'Screaming Lord' Sutch. PHAB took it upon himself to promote Sutch's new version of 'Jack the Ripper' in Germany. The release turned into a great triumph. While PHAB was still managing Rock Island Line, Screaming Lord Sutch teamed up with them for a two-hour double bill at numerous live tours in the UK and Europe in the period 1976-80. PHAB was spending lots of time in Germany on tours that were put together by his agent friend, Rainer Haas, and also working on many music projects with producer and friend, Stevie Last.
The first 'Great British Rock & Roll and Rockabilly' album was released by RCA Records in 1979, including some tracks produced by PHAB and introducing artists he was working with. This album sold over 100,000 copies worldwide, paving the way for regular new compilation album releases under the guise of PHAB's 'Great British Rock & Roll and Rockabilly' album series. PHAB's compilations have been released globally on major labels, such as RCA, K-Tel, Pickwick, Telstar, Teldec (Germany) and Carrere (France), featuring top Rock & Roll and Rockabilly artists, with executive production and co-ordination by PHAB, and total sales exceed 4 million copies.
In the early 1980s, PHAB turned from band management into the direction of production and record licensing. He had releases on major labels - either for individual tracks on compilations or whole albums - which included RCA, Polydor, DJM Records, CBS, Polygram, Pickwick, K-Tel, Warwick, and Telstar. PHAB was licensing out Rock & Roll artists such as Shakin' Stevens & The Sunsets, Rock Island Line, Screaming Lord Sutch, Matchbox, Rockin' Dave Taylor, Crazy Cavan & The Rhythm Rockers, Iain 'Houndog' Terry, Jerry Lee Lewis, Carl Perkins, Gene Vincent, Johnny & The Hurricanes and Chuck Berry. And, of course, there was Showaddywaddy, the band that had an amazing 23 hit records in a row in the 1970s.
Then there were PHAB's country artists… including Willie Nelson, Waylon Jennings, Dolly Parton, George Jones, Faron Young, Ray Pillow, Freddy Fender, The Oak Ridge Boys and Conway Twitty.
PHAB released a plethora of other artists, such as Marc Bolan and T-Rex, as he had the licence rights to their tracks. He had the rights to a vast number of other well-known artists' recordings - for example, The Tremeloes, The Searchers, Dave Dee, Dozy, Beaky, Mick & Tich, Marmalade, Sandie Shaw, The Troggs, Georgie Fame and Alan Price.
In the 1970s, PHAB also acquired the licence rights to the soul artists Curtis Mayfield, Jackie Wilson, Chi-Lites, David Emmanuel, and The Drifters, to name but a few. PHAB also held the licence rights to Frank Sinatra, Judge Dread and Frankie Laine.
PHAB co-operated on many of his releases with a close friend, Steve Edgley, a brilliant and well respected A&R man, who worked for Telstar, Pickwick, Warwick and Sony Records.
In simple terms, PHAB never owned the rights to the Beatles or the Hollies or Elvis, but he did have just about every other major 1960-70s artist on his books! 
At the same time, PHAB was recording and producing other artists that he came across and liked. One of those was a guy by the name of Danny Saxon, who was introduced to PHAB by a long-time music business friend, Bernie Cochrane. PHAB regarded Danny as Britain's answer to Michael Jackson. Then there was Shannan, an impressive British country rock vocalist. And, on the Rock & Roll front, Graham Fenton's Matchbox.
One of PHAB's releases, in 1988, was a set of music compilation albums for British Petroleum, which reached the biggest ever UK premium sales of 7 million copies. PHAB also had an involvement with a Benson & Hedges music promotion in 1991, where PHAB's contribution was the album Soul Train, achieving premium sales of 100,000 copies.
In 2018, PHAB released the new Great British Rock & Roll and Rockabilly Reunion album, in partnership with John Kaufman's Right Recordings. The album is a compendium of the decades PHAB has spent on the Rock & Roll and Rockabilly music scene, and it has become a significant musical addition to the countless, dedicated followers of the Rock & Roll lifestyle.  Volume 2 of Great British Rock & Roll and Rockabilly Reunion came out on CD in October 2020.
During his 50+ years in the music business, PHAB has sold over 28 million records, and he is recognised as one of the best Rock & Roll and Rockabilly producers in the world. PHAB is now writing, producing and releasing new material of his own. Men Behaving Sadly, on PHAB Records, have recorded PHAB's single and video 'Big Cock Up' as well as 'We Know It's Your Birthday', working closely with his friend, Russell Welch, the lead singer in the group.
In the summer of 2019, PHAB teamed up with Tiina Taylor of Midnight Rock to promote Men Behaving Sadly, as well as various other new music projects. The team is also working on new recordings with Tim Pitman, the Operatic Country Rock Singer from Glastonbury. The first single released from this collaboration is Not Giving Up, a song written by Tom Cunningham, renowned American country singer/songwriter. The back track was recorded in Nashville, with the top country players.